Overcoming the Biggest Challenges Real Estate Agents Face in 2022
Jonathan Khorsandi on Mar 31, 2022 posted in ProbateData News & Updates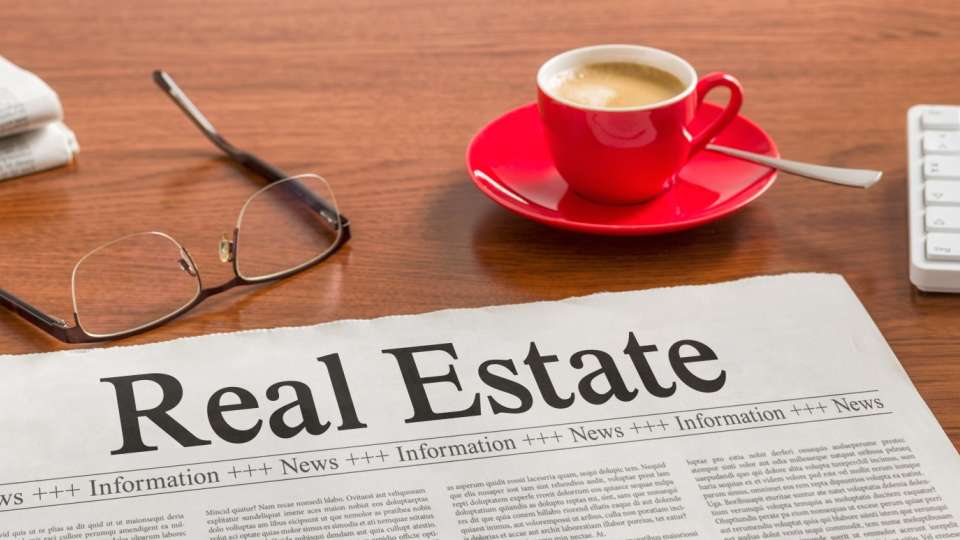 In 2019, some 5.25 million existing houses were sold, giving the US a homeownership rate of 65.1%. On top of that high rate of ownership, the cost of housing continues to rise.
There's no doubt the housing market is on fire in many parts of the country. How is the real estate industry keeping up with such a booming market? Likewise, how do they handle the market when things slow down?
Real estate in 2022 might be busy for many real estate agents, but that doesn't mean it's here without its challenges. So, what kinds of obstacles are real estate agents facing in today's world?
Let's take a closer look, booming housing market or not, at some of the challenges faced by real estate agents today. Read on to learn more.
Using Effective Digital Marketing
Real estate is no exception, for all industries and businesses, the digital marketplace is exploding. More and more people look to digital formats to get information, solve problems, and make purchases.
When considering real estate trends happening right now, digital marketing is at the forefront. Real estate agents need to make sure they not only have a digital marketing presence but are actively using it to attract clients for the future.
Real estate agents should be considering how they use:
Paid media
SEO
Local SEO
Content strategy
Social media
Website design
They need to be ever mindful of how they present their own brand as an agent and the homes they represent to get them sold.
Keeping Up With Technology
Technology in real estate will present challenges for agents in a few different ways. Today's buyers are looking for homes that have advanced technological features. Agents will need to work with sellers to address those wants from buyers.
Real estate technology for the business is also changing. Video marketing and digital presentation of homes have been around for a while. The technology will continue to advance as more and more users raise their expectations from video formatting and video platforms.
Real estate agents should be prepared to address the fact that many buyers will want to see an entire home online before they ever visit it in person.
Maintaining a Steady Flow of Leads Despite the Economy
There's no doubt that real estate agents can be victims of the economic state of affairs. In a booming housing market, they could have leads galore.
In a slower housing market, they may have to look harder to land those leads.
No matter the market, garnering leads that will eventually lead to a sale is key for the success of any real estate agent.
Real estate agents need to be in a constant cycle of looking for leads, both as buyers and as sellers. They should look to niche markets like probate real estate to take advantage of unique opportunities.
Competition From Other Markets
In addressing the world of technology and the digital marketplace, real estate agents are facing some new competition from those platforms.
Buyers, especially younger buyers, who are fluent in the digital world are looking to use agents whose business is run online.
Or they are seeking buying and selling opportunities from competition like iBuyers where they skip the agent's involvement completely.
The key for agents is to maintain a strong digital presence, use the technology available. But there is something to be said for continuing to provide the very best in quality customer service.
Helping Buyers Find Affordable Housing
This housing market has its perks and some negatives too. While it's probably been lucrative for many agents, a housing boom means higher prices.
For some buyers, this can make it nearly impossible to find affordable housing. In markets, where housing was already sky-high, younger buyers especially are getting priced out of the market.
You probably have seen it happen yourself as an agent. A house goes up for sale. There are many offers, all above the asking price, with incentives included so the sellers select their offer.
Agents are needing to be very creative in finding housing for those with smaller budgets. They also have to work fast to help buyers land a house before it's snatched up by someone else.
Home Staging to Sell
As buyers look more and more online, staging becomes even more critical in the real estate business. Good real estate agents know they need to help their sellers get a home ready for a quick sale.
Get the house decluttered. Remove all those personal items so the buyer can imagine themselves living in the home themselves.
Remember, buyers now want homes with environmentally friendly features and technology too. Be sure to highlight any of these features when staging.
Satisfying Young Buyers With High Standards
The 2022 real estate market also has a new set of discriminating buyers with sky-high expectations about what they can get in a house.
Younger buyers are getting more and more particular that homes come with certain amenities and features. Real estate agents need to manage the expectations of their buyers.
They also need to work with sellers to present their homes so it will appeal to the discriminating buyer.
Real Estate in 2022, Overcome Your Challenges
Real estate in 2022, as an agent, you know is busier than ever. The expectations of buyers and sellers are high. Using technology is key to landing future leads and finding buyers' homes.
If you're interested in learning more about probate real estate, we can help. Contact us today to learn more about our probate real estate leads program and how we can help you get the leads you need. If you're ready, you can also give our 7-Day Trial a whirl today. Click here to check it out.