How to Find Probate Leads
Jonathan Khorsandi on Dec 21, 2022 posted in Probate Real Estate Leads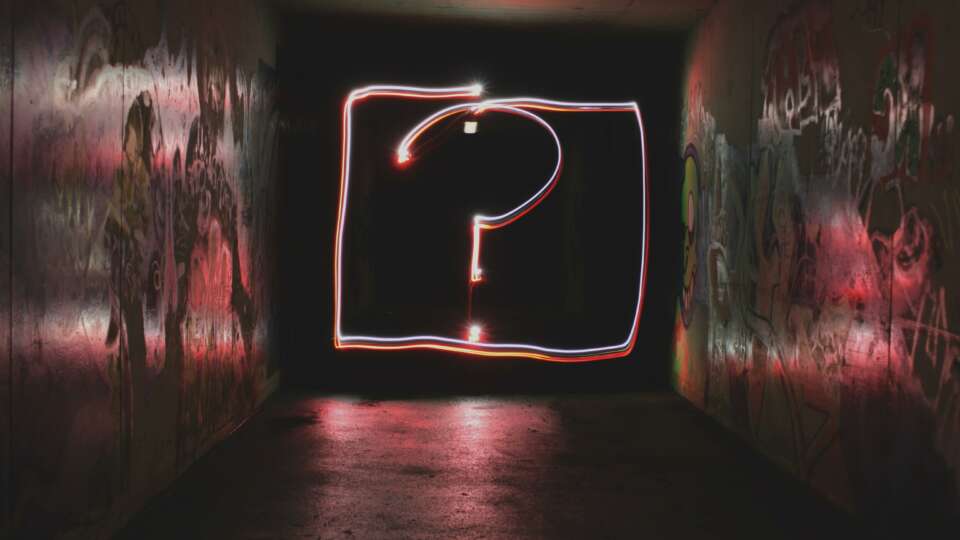 If you're reading this, you're likely already sold on the idea that probate real estate makes sense, and you want to dive into this niche.
Just in case you need a reminder, there are two main reasons real estate agents and investors love probate real estate in any market…hot, cold, up, down, and sideways. The two reasons are:
Motivated Sellers
Tons of equity
ProbateData has written many blogs on why this is the case, and we invite you to check out this article or this one.
How Do You Get Pre-MLS Access to Motivated Sellers?
Since probate is a public process of settling an estate and paying off creditors and beneficiaries, you will find leads on MLS when it's too late.
Why is it too late? MLS means an agent already got the listing. To be specific, you find these probate cases at the courthouse, the local superior court of your county.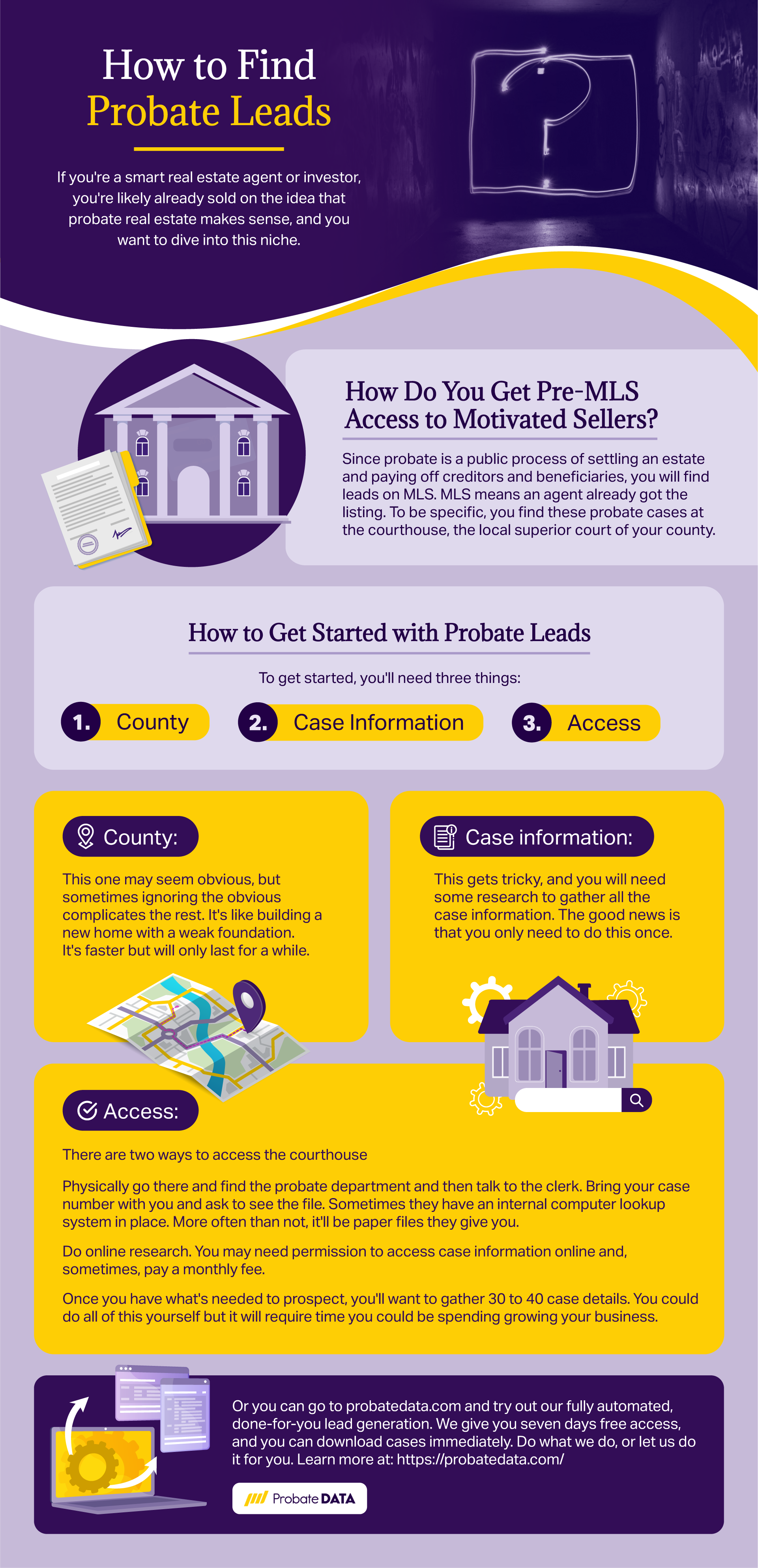 How to Get Started with Probate Leads
To get started, you'll need three things:
County
Case Information
Access
Let's unpack this a little further and drill down into the details of how to get started.
County: This one may seem obvious, but sometimes ignoring the obvious complicates the rest. It's like building a new home with a weak foundation. It's faster but will only last for a while.
Case information: This gets tricky, and you will need some research to gather all the case information. The good news is that you only need to do this once. A case contains the following information and can only be found at the courthouse:

Case number. A starting case number to look up cases is essential. To find a case number, visit your local legal newspaper sites, look up "notice to creditors," and then look for "probate".....you'll find your first case number
Filing date. This was when the case was filed. The older the case number, the sooner you want to contact them. Also, look up the property address in cases older than three months to ensure it is still being sold
Address of the decedent at the time of death. This is the address of the property that will likely sell. To be sure, check the name of the deceased with the name on the property's title. If there is a match, then move forward. However, if the title has a different name, then the decedent probably rented the property, and there's no need for the estate to sell, or more specifically, the home
Name of deceased.
Administrator or executor name and address. This is the person in charge of the estate and will settle it. This is your decision-maker. Look up their phone number and email address.
Lawyer details. This is the attorney on the case and handles legal matters. Sometimes the administrator/executor is the same name as the attorney, which means they handle the estate without an attorney.

Access: There are two ways to access the courthouse

Physically go there and find the probate department and then talk to the clerk. Bring your case number with you and ask to see the file. Sometimes they have an internal computer lookup system in place. More often than not, it'll be paper files they give you.
Do online research. You may need permission to access case information online and, sometimes, pay a monthly fee.
Once you have what's needed to prospect, you'll want to gather 30 to 40 case details. With this information, you can go online and look up the contact information of the administrator or executor, the property details, title information, property value, or whatever is necessary for you to determine if this is a viable lead for you. You could do all of this yourself but it will require time you could be spending growing your business.
Or you can click here and try out our fully automated, done-for-you lead generation. We give you seven-day access, and you can download cases immediately. Then, we do all the legwork for you: property details, ownership, phone numbers, and email addresses, and cross-check with MLS to ensure the property is not listed or sold. It takes 3 minutes to sign up for a 7-day trial, and you can make your first prospecting call within 8-10 minutes.
Do what we do, or let us do it for you. Check out our 7-Day Trial here if you're ready to get started.